Christmas at the Chapel - Charl du Plessis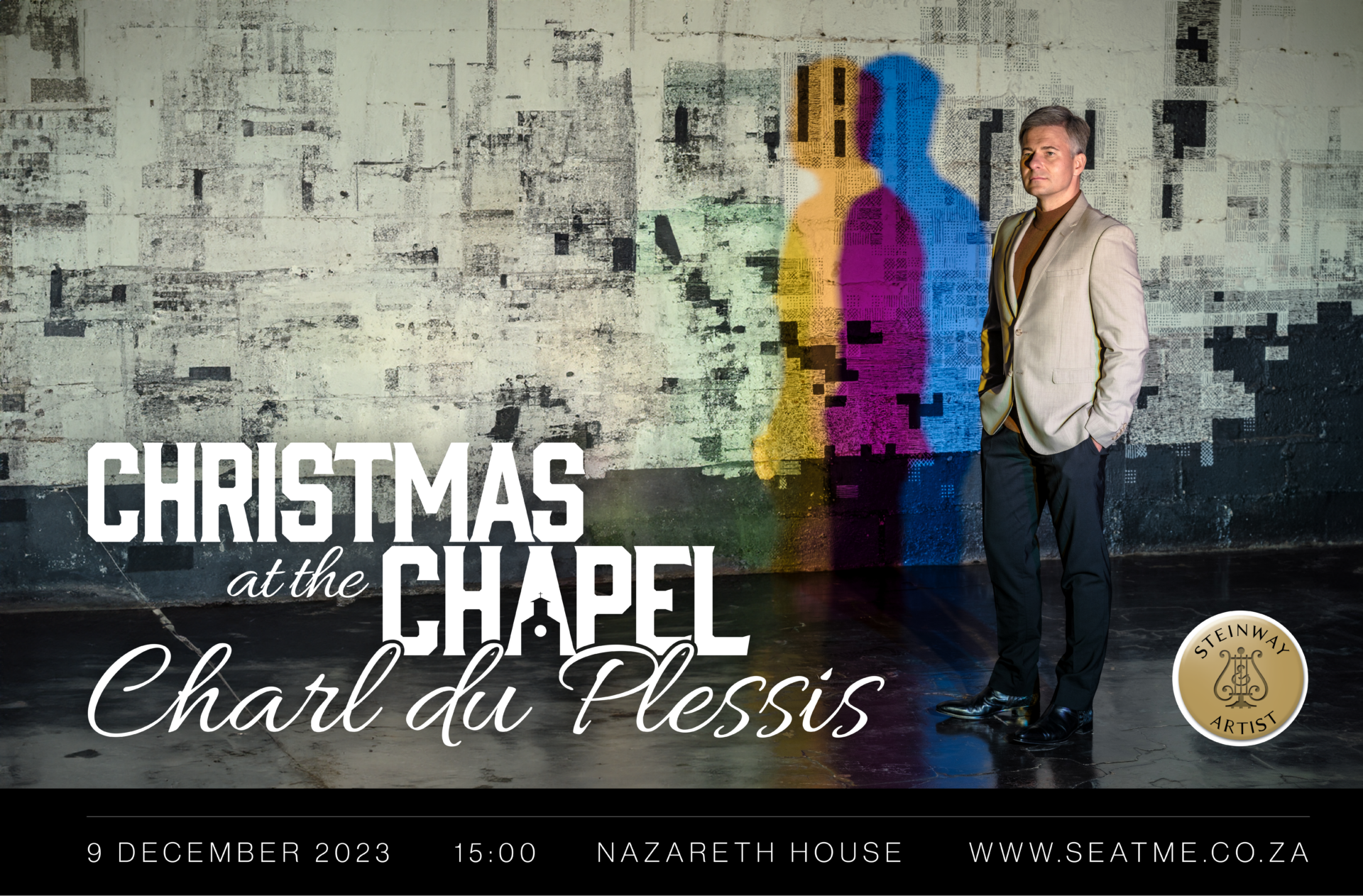 Christmas at the Chapel - Charl du Plessis
9 December | 15:00 | R180 - R200
Tickets for 9 Decemeber | 15:00
The end of the year contains a feeling of release when we can all unwind and enjoy the music that is synonymous with holiday, the festive season and spending quality time with loved ones. Charl du Plessis will try to capture this mood in a solo recital that features his own arrangements of well-known standards, carols and even a forgotten South African gem or two. Performing on his own Steinway at the picturesque Nazareth House Chapel this daytime concert is the perfect end to a year of musical highlights.
Venue: Nazareth House Chapel
Show duration: 70 minutes
Age restriction: None
Ticket price:

Pensioners ticket R180
General ticket R200

Unfortunately, due to our terms and conditions we do not offer refunds.
All purchases/bookings made on Seatme are final.