keeping up - Schalk Bezuidenhout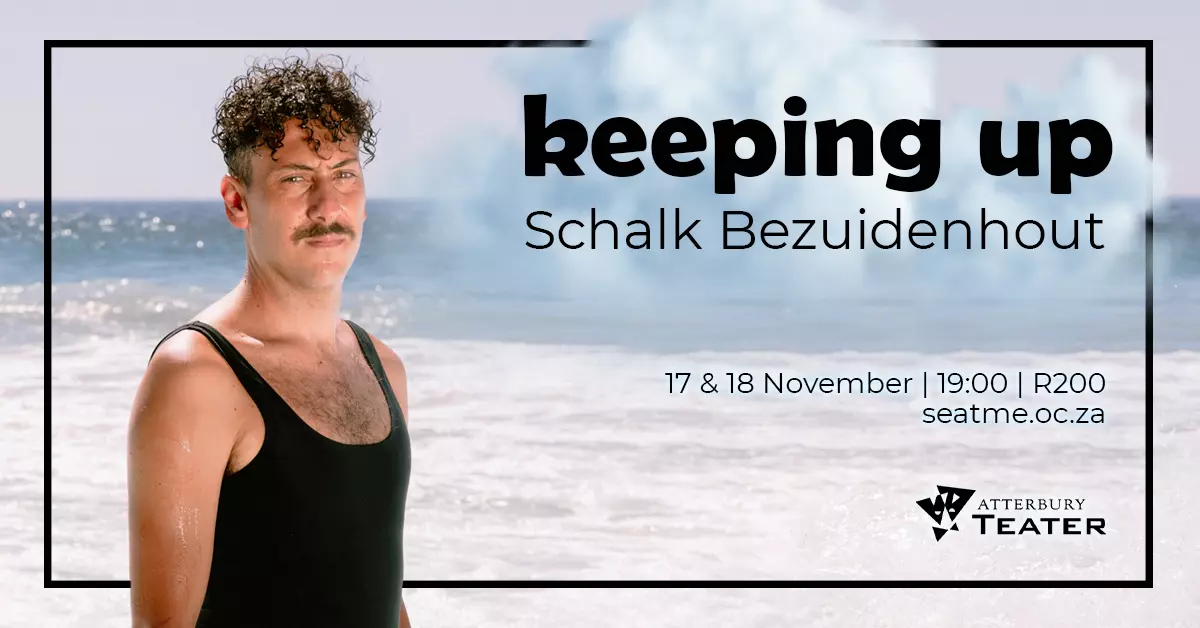 keeping up - Schalk Bezuidenhout
18 November | 19:00 | R200
Tickets for 18 November | 19:00

Schalk Bezuidenhout used to be woke AF (is that what the kids say these days?) What does AF even stand for? Point is: Schalk let used to be the liberal guy at the braai. But it's happening more and more that Schalk, and all of us for that matter, has to count his words. It's not like Schalk is against change! Not at all! But in this ever changing world and society, he is just trying to keep up.

'keeping up' is Schalk Bezuidenhout's 5th one man show and definitely not one to miss!
Venue: Atterbury Theatre
Show duration: 75min
Interval: No
Age restriction: No under 14's
Ticket price: R200
Wheelchair bookings can now be done online – link available on request. 
Contact us on info@atterburytheatre.co.za
Unfortunately, due to our terms and conditions we do not offer refunds.
All purchases/bookings made on Seatme are final.