My Vrou se Man se Vrou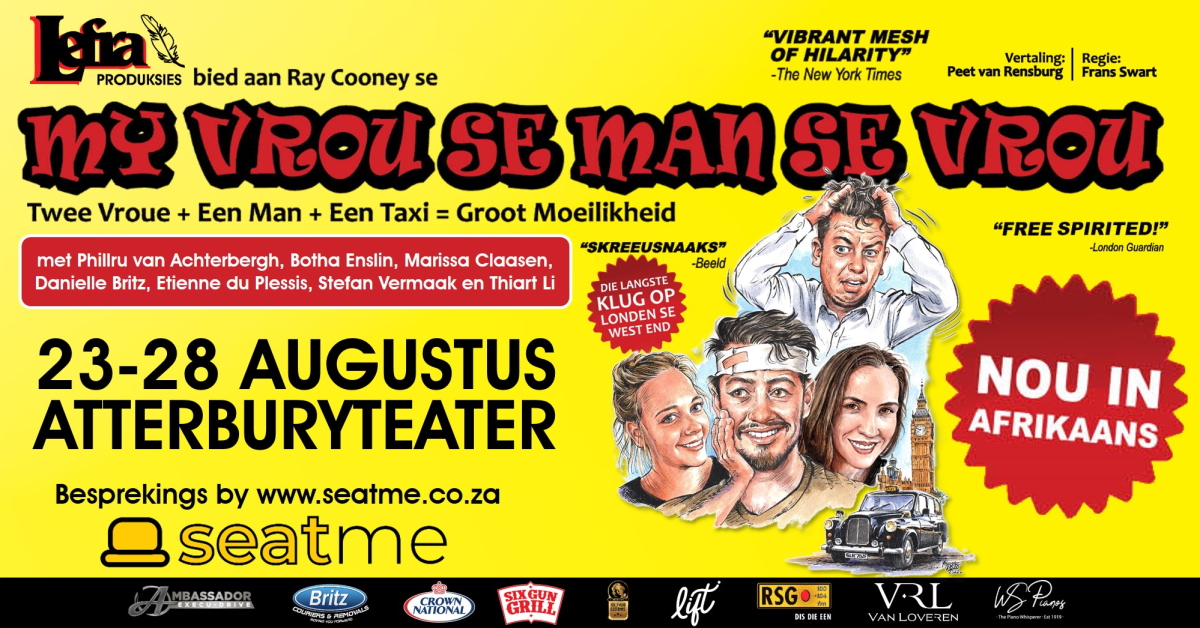 My Vrou se Man se Vrou
26 August | R180 - R240
Tickets for 26 August 19:00
Tickets: R240 | Pensioners: R180

Dit is twintig jaar later. Grotman en Elize is steeds gelukkig getroud … of is hulle? Die kinders is tieners met hul eiesoortige uitdagings. Grotman het sy rookseine verruil vir WhatsApp-boodskappe, eposse, iPhones, Facebook, Twitter en aanlynkonserte. Die verskille tussen Mans en Vrouens is steeds daar, want mans is steeds van Mars en vrouens van Venus.
Venue: Atterbury Theatre
Show duration: 135min
Interval: Yes
Age restriction:  PG 13
Ticket price: R230.00 per persoon. Groepe van 10 of meer: R200.00 per persoon. Pensionarisse: R180.00 per persoon.
Wheelchair bookings can now be done online – link available on request. 
Contact us on info@seatme.co.za / info@atterburytheatre.co.za
Unfortunately, due to our terms and conditions we do not offer refunds.
All purchases/bookings made on Seatme are final.