Paarl Interskole - HJS PAARL vs PAARL GIM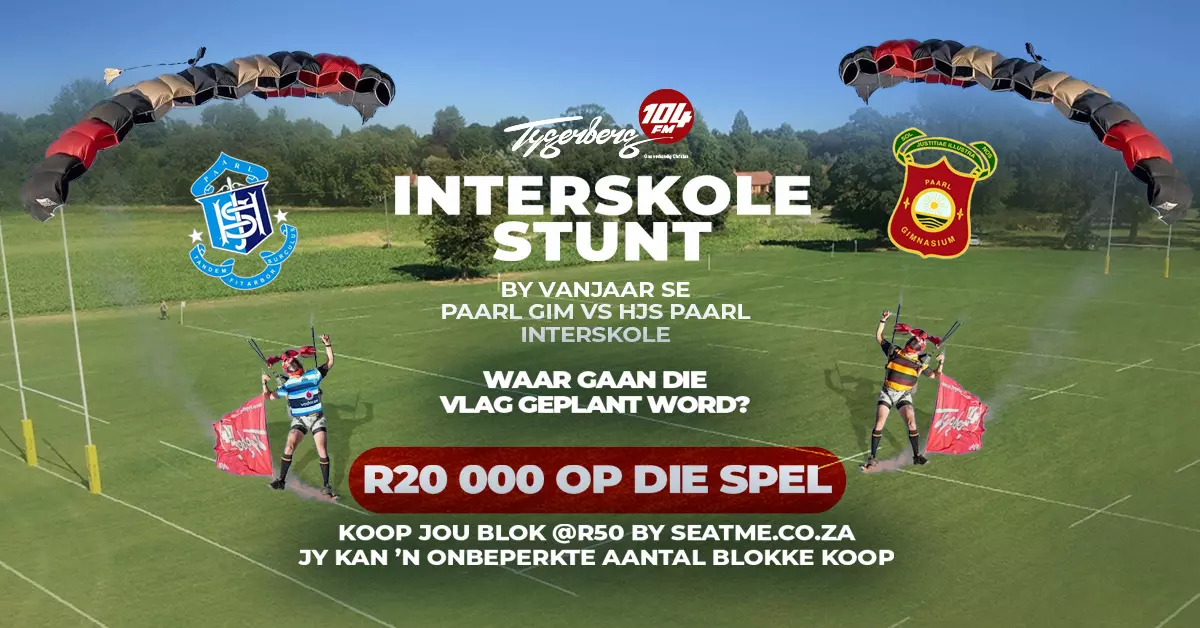 Paarl Interskole - HJS PAARL vs PAARL GIM
30 July | R50
Wen R20 000 met die Paarl Interskole 
104 Stunt 2022
Radio Tygerberg 104fm is weer 'n mediavennoot by vanjaar se Paarl Interskole. En om die wêreld se grootste Interskole te vier, kan jy groot kontantpryse wen!
Al wat jy moet doen, is om jou ondersteuning van òf HJS Paarl òf Paarl Gimnasium te wys deur aanlyn op Seatme een of meer van die genommerde blokke waarin die Faurestraat rugbyveld virtueel opgedeel is, te koop teen R50 stuk.
Net voor die afskop van die hoofwedstryd om 16:00 op Saterdag 30 Julie gaan twee valskermspringers op verskillende plekke op die veld land en elk 'n vlag plant. Die eienaars van die twee blokke waar die vlae geplant is, stap elkeen met R10 000 weg!
Koop vandag nog soveel blokke van die Faurestraat rugbyveld as wat jy wil en staan die kans om groot geld te wen, met die komplimente van die Paarl Interskole en Radio Tygerberg 104fm.
LW. Enigiemand kan aan die kompetisie deelneem. Jy hoef ook nie by die wedstryd te wees om 'n moontlike wenner te wees nie.
*Click on preferred button to enlarge the selected block.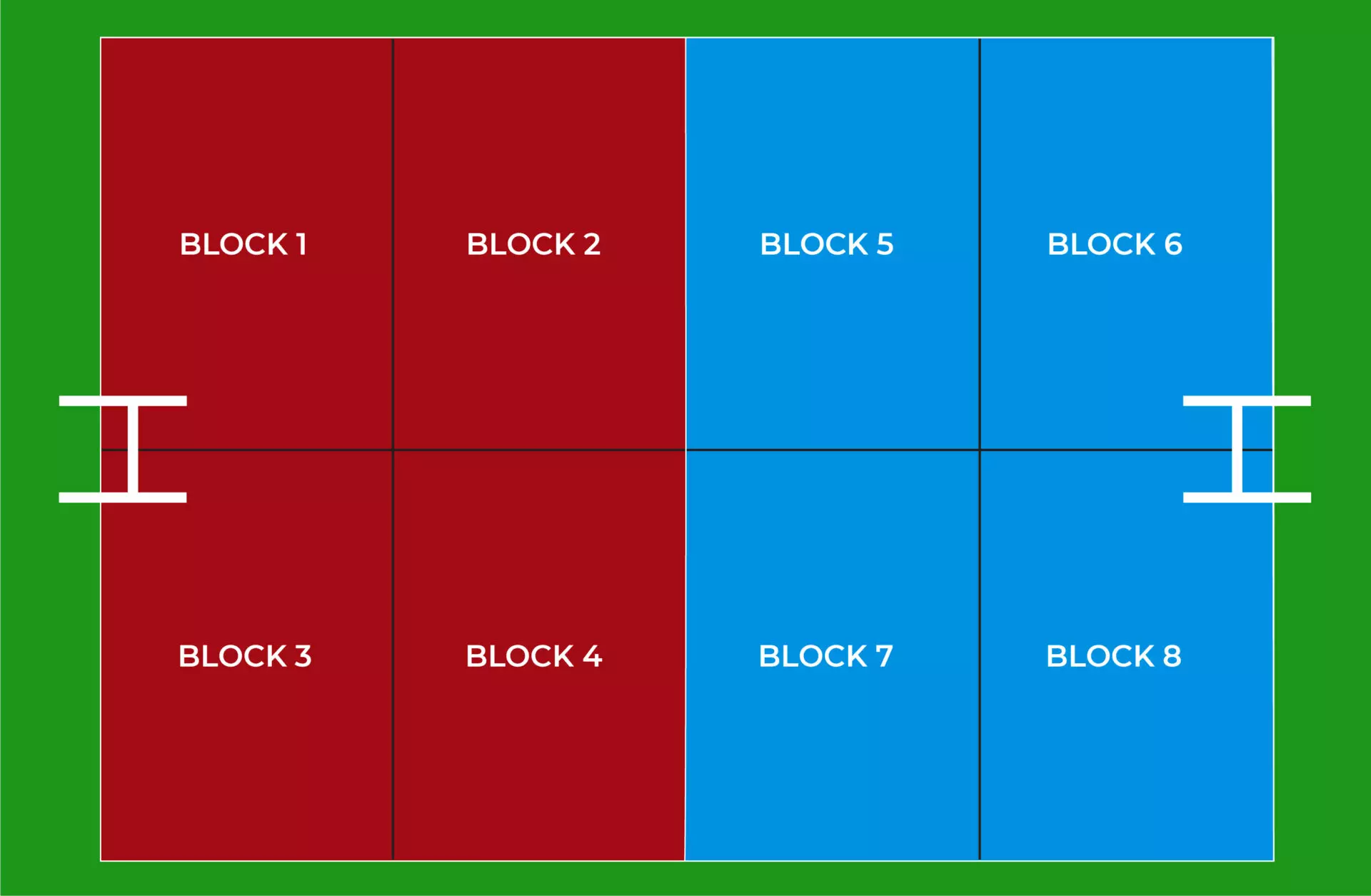 Venue: Faure Stadium, Paarl
Event duration: From 08:00 – Full day event
Ticket price: R50
Unfortunately, due to our terms and conditions we do not offer refunds.
All purchases/bookings made on Seatme are final.