Return of the Caveman : Designer Genes XXL - Tim Plewman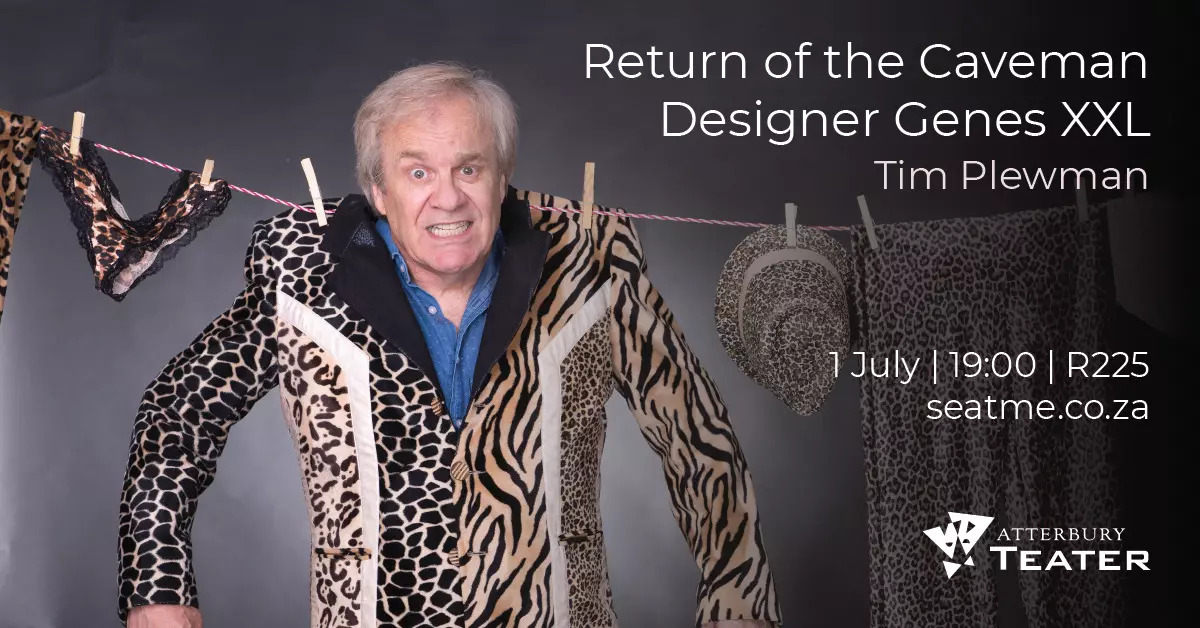 Return of the Caveman : Designer Genes XXL - Tim Plewman
1 July | 19:00 | R225

Tim Plewman steps out of the cave and into the lights as he ventures onto a new and very funny path to understanding the unique relationship between men and women. "Return of the Caveman — Designer Genes XXL" is the perfect night out for couples of all ages… actually it's the perfect night out for anyone who is in a relationship, has ever been in a relationship or hopes to get into a relationship.

This heart warming and hilarious show takes the audience from the doctor's waiting room, through puberty, back to Homo Habilus, then on to a mall, a braai and the bathroom, all to discover how genetics rule our lives.

Titled "Return of the Caveman" in recognition of where this journey of discovery began, Designer Genes XXL is the next evolutionary step couples need to take.
Venue: Atterbury Theatre
Show duration: 120min
Interval: Yes
Age restriction: None
Ticket price: R225
Wheelchair bookings can now be done online – link available on request. 
Contact us on info@seatme.co.za / info@atterburytheatre.co.za
Unfortunately, due to our terms and conditions we do not offer refunds.
All purchases/bookings made on Seatme are final.