Stef Bos - Bitterlief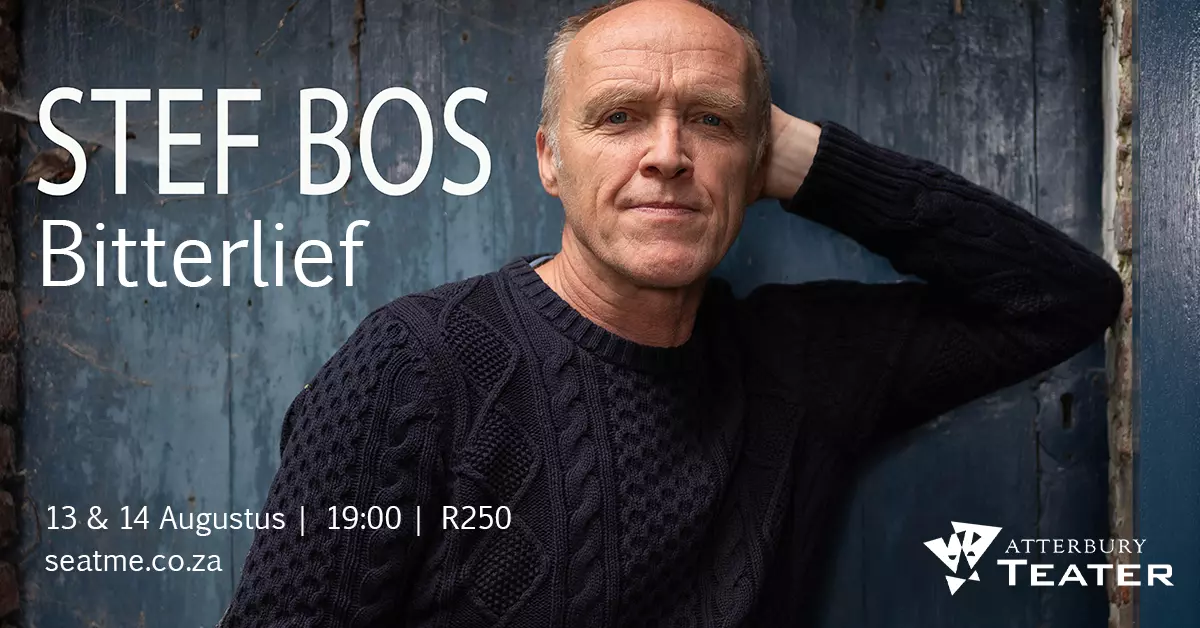 Stef Bos - Bitterlief
13 & 14 August | 10:00 | R250
– Select the preferred date & time –
Stef Bos stel in Oktober 'n nuwe album vry in die Lae Lande met die naam 'Bitterlief'.  Maar voor die tyd speel hy die songs tijdens 'n toer in Suid Afrika, net hier in Pretoria!
BITTERLIEF… die lewensvisie van 'n 60 jarige wat jonger is in sy kop dan ooit.
Venue: Atterbury Theatre
Show duration: 80min
Interval: No
Age restriction: No
Ticket price: R250
Wheelchair bookings can now be done online – link available on request. 
Contact us on info@seatme.co.za / info@atterburytheatre.co.za
Unfortunately, due to our terms and conditions we do not offer refunds.
All purchases/bookings made on Seatme are final.