Steve Hofmeyr Neil Diamond Tribute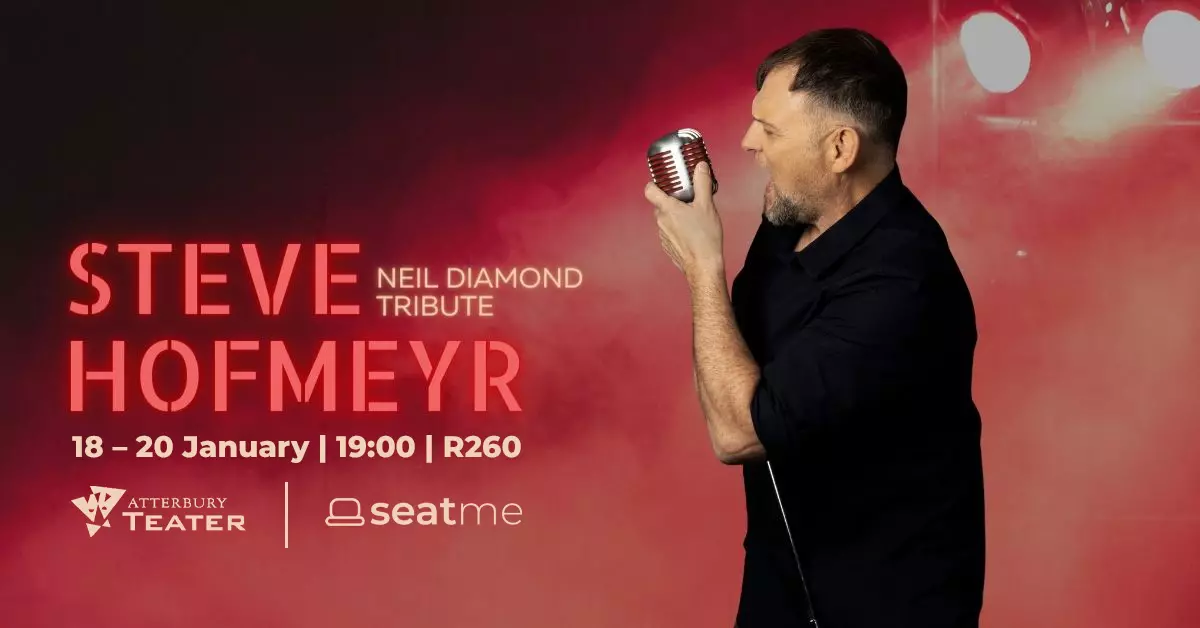 Steve Hofmeyr Neil Diamond Tribute
19 January | 19:00 | R260
Tickets for 19 January | 19:00

As requested by his fans, Steve Hofmeyr, known for his powerful renditions of Neil Diamond-hits, is back to pay homage to the US crooner in another hit show.
"I don't sense a decline in the popularity of Neil Diamond music, nor hit songs like 'I am I said' or 'Sweet Caroline'. I can't wait to rip into my personal favourites, 'I'm a Believer' and 'Longfellow Serenade'."
Venue: Atterbury Theatre
Show duration: 90 minutes
Age restriction: No
Ticket price: R260
Wheelchair bookings can now be done online – link available on request. 
Contact us on info@seatme.co.za / info@atterburytheatre.co.za
Unfortunately, due to our terms and conditions we do not offer refunds.
All purchases/bookings made on Seatme are final.

The foyer doors will open an hour before the show and the bar will be open up to 10minutes before the show commences.

The bar will be closed for the duration of the show.