Gert Vlok Nel live by die Atterbury Teater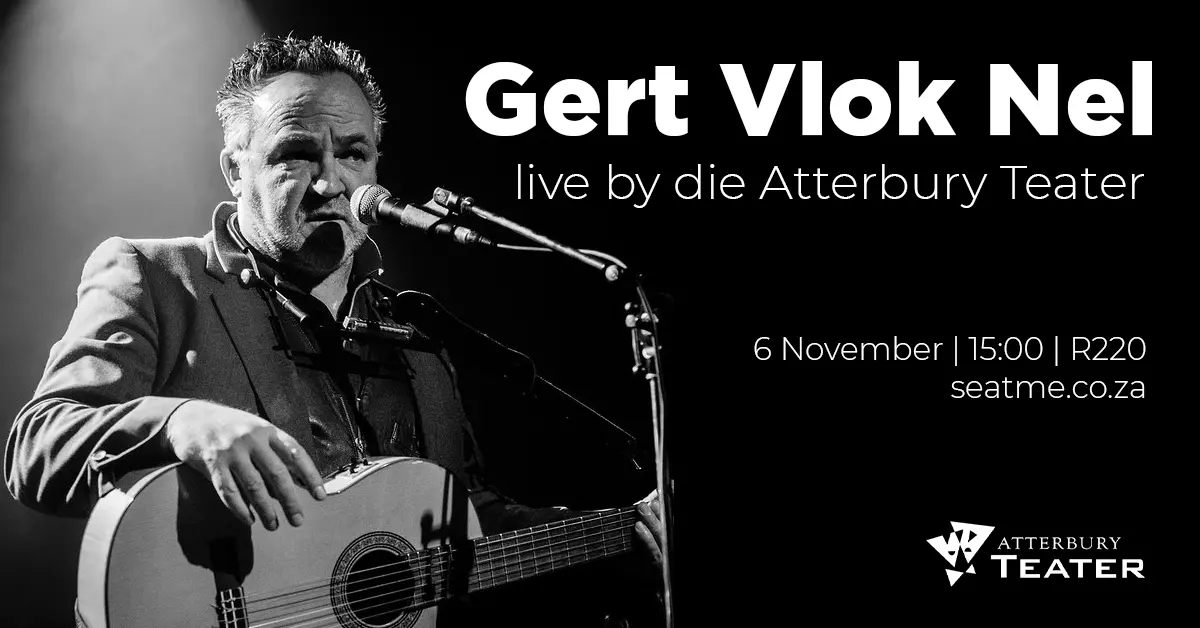 Gert Vlok Nel live by die Atterbury Teater
6 November | 15:00 | R220
Tickets for 6 November 15:00

Venue: Atterbury Theatre
Show duration: 75min
Interval: No
Age restriction:  No
Ticket price: R220
Wheelchair bookings can now be done online – link available on request. 
Contact us on info@seatme.co.za / info@atterburytheatre.co.za
Unfortunately, due to our terms and conditions we do not offer refunds.
All purchases/bookings made on Seatme are final.