Ons Twee - Nádine & Riaan Benade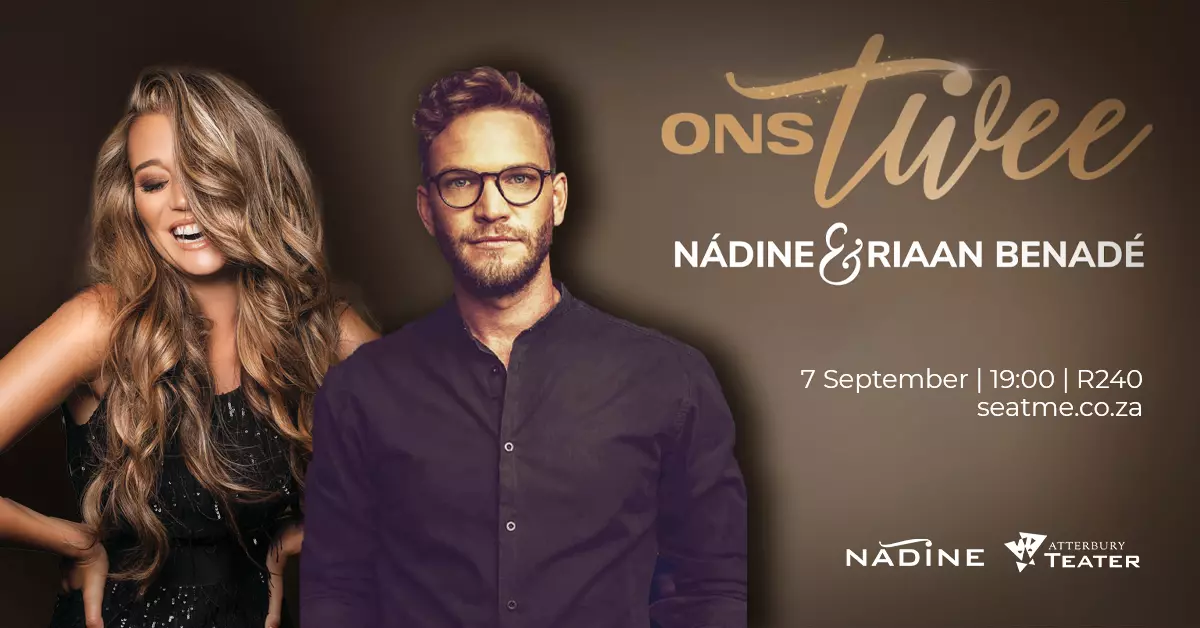 Ons Twee - Nádine & Riaan Benade
7 September | 19:00 | R240
Tickets for 7 September | 19:00

– ONS TWEE –
Nádine en Riaan Benade vat vir die eerste keer hande om 'n spesiale konsert-konsep na vore te bring; 'n onvergeetlike lewendige vertoning by Atterbury Teater!
Hierdie kombinasie is uit die boonste rakke en beloof om die gehoor op 'n musikale reis te neem. Verwag om meegevoer te word deur hulle oorspronklike treffers, verwerkings van internasionale bekroonde treffers en eksklusiewe duette.
Hierdie unieke vertoning deur twee van ons land se top kunstenaars sal nie teleurstel nie!
Venue: Atterbury Theatre
Show duration: 120min
Interval: No
Age restriction: No
Ticket price: R240
Wheelchair bookings can now be done online – link available on request. 
Contact us on info@atterburytheatre.co.za
Unfortunately, due to our terms and conditions we do not offer refunds.
All purchases/bookings made on Seatme are final.