Radio Kalahari Orkes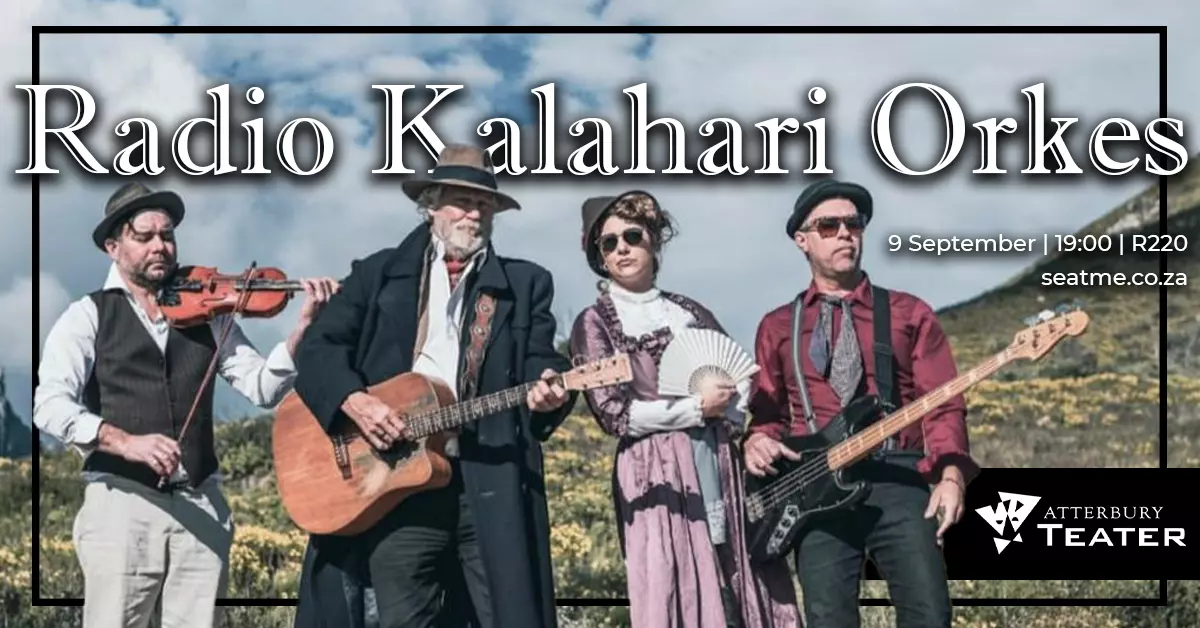 Radio Kalahari Orkes
9 September | 19:00 | R220
Tickets for 9 September | 19:00

RKO se musiek strek van 'n diep gewortelde plek, wat Ghoema, Latyns en Afrikana-musiek aanneem en ook enigiets anders wat langs die grondpad te vinde is. Die woorde is egter ferm op die hede.
Op akoestiese toerusting wat amper so oud is as hul leuse, speel die klank se geluid uit met viool, ou kitare, pennyfluitjies, mondfluitjies,bas en gazoos.
RKO is op 20 April 2017 vereer met 'n FAK – Prestige-toekenning vir die uitstekende bevordering van Suid-Afrikaanse volksmusiek.
Venue: Atterbury Theatre
Show duration: 80min
Interval: Yes
Age restriction: No
Ticket price: R220
Wheelchair bookings can now be done online – link available on request. 
Contact us on info@atterburytheatre.co.za
Unfortunately, due to our terms and conditions we do not offer refunds.
All purchases/bookings made on Seatme are final.