Rocco De Villiers - Nuwejaarsklavier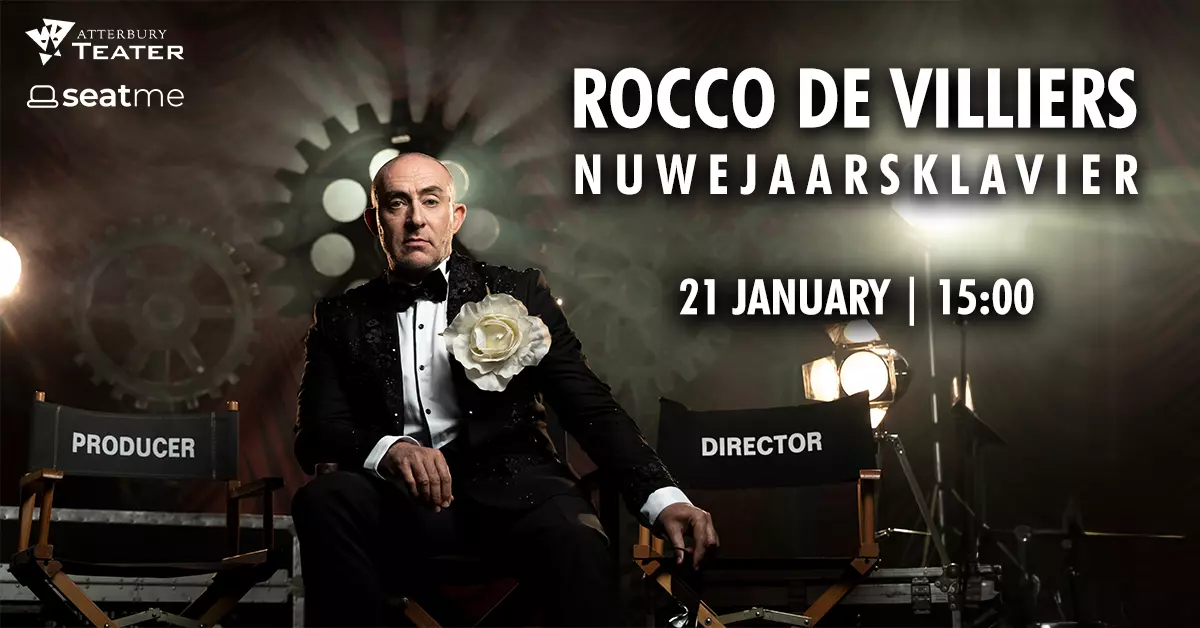 Rocco De Villiers - Nuwejaarsklavier
21 January | 15:00 | R200 - R260
Tickets for 21 January | 15:00

NUWEJAARSKLAVIER!
Na Saterdagklavier, Somerklavier en Sondagklavier se sukses spring Rocco in 2024 weg met 'n welkome huppel in die stap – NUWEJAARSKLAVIER! 'n Akoestiese reis van musiek ( oud en nuut),
kwinkslae, nuwe kortbroeke, nuwe sokkies en vars energie. Met Hansie Roodt jr saam is die energie reg vir Nuwejaar. Sonder voornemens , maar met meer wysheid en hoop (hopelik). Verwag die melodieë wat jy ken, met 'n 2024 – kinkel.
Venue: Atterbury Theatre
Show duration: 90 minutes
Age restriction: No
Ticket price: R200 – R260
Wheelchair bookings can now be done online – link available on request. 
Contact us on info@seatme.co.za / info@atterburytheatre.co.za
Unfortunately, due to our terms and conditions we do not offer refunds.
All purchases/bookings made on Seatme are final.