Strictly South African - Ryan Kichenbrand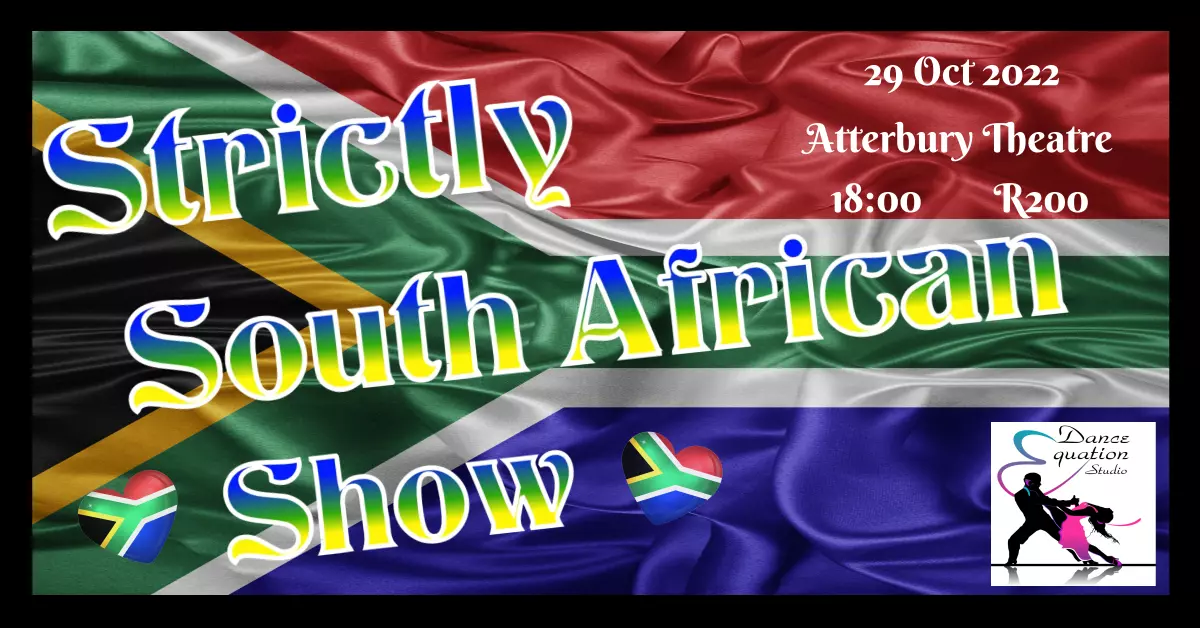 Strictly South African - Ryan Kichenbrand
29 October | 18:00 | R200
Tickets for 29 October | 18:00

Dance Equation proudly presents The Strictly South African Show.
Following the huge success of Strictly Musicals in 2019, this year's show promises to be even bigger and better. Come enjoy a fun filled evening for the whole family as the competitors wow you with Ballroom and Latin dancing performed to a variety of all the great South African music. They will need to impress world renowned judges in an attempt to be the one to lift the Mirror Ball Trophy at the end of the evening.
Extra group dances promise to keep you captivated every minute of the show.
There will be lucky prize draws, so hang on to those tickets, because you could be the one to walk away with some amazing prizes! With all the glitz and glamour of Ballroom this show will dazzle and delight you from beginning to end! 
Be sure not to miss it!
Venue: Atterbury Theatre
Show duration: 150min
Interval: Yes
Age restriction: No
Ticket price: R200
Wheelchair bookings can now be done online – link available on request. 
Contact us on info@atterburytheatre.co.za
Unfortunately, due to our terms and conditions we do not offer refunds.
All purchases/bookings made on Seatme are final.