Joshua na die Reën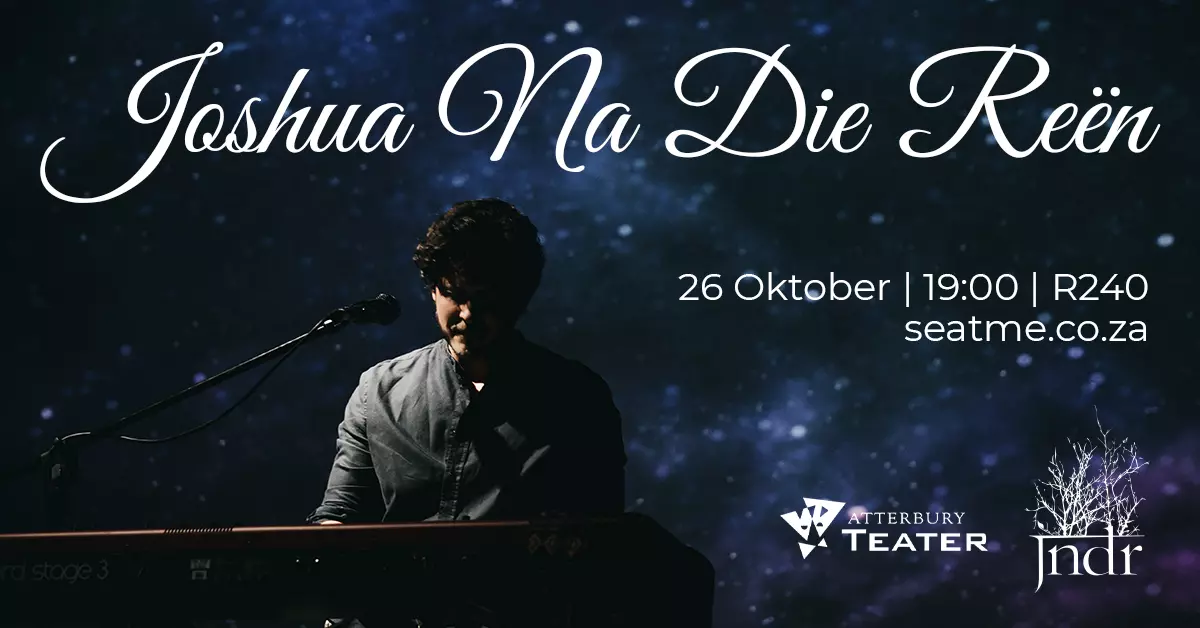 Joshua na die Reën
26 October | 19:00 | R240
Tickets for 26 October | 19:00

Jacques De Villiers die skrywer en sanger agter Joshua na die Reën , en sy musikante bring weer 'n musiekbelewenis na die Atterbury teater se verhoog.  Met verhale en musiek oor die lewe en dinge wat met die hart van die mens en die konneksie tussen mens en dit rondom hom te doen het.
Andy Maritz agter die dromme, Heini Berner met kitaar, Marius van Wyk agter die baskitaar en Jacques De Villiers met klavier en stem.
Venue: Atterbury Theatre
Show duration: 90min
Interval: No
Age restriction: No
Ticket price: R240
Wheelchair bookings can now be done online – link available on request. 
Contact us on info@atterburytheatre.co.za
Unfortunately, due to our terms and conditions we do not offer refunds.
All purchases/bookings made on Seatme are final.