Rondomtalie van ons menswees - Saarkie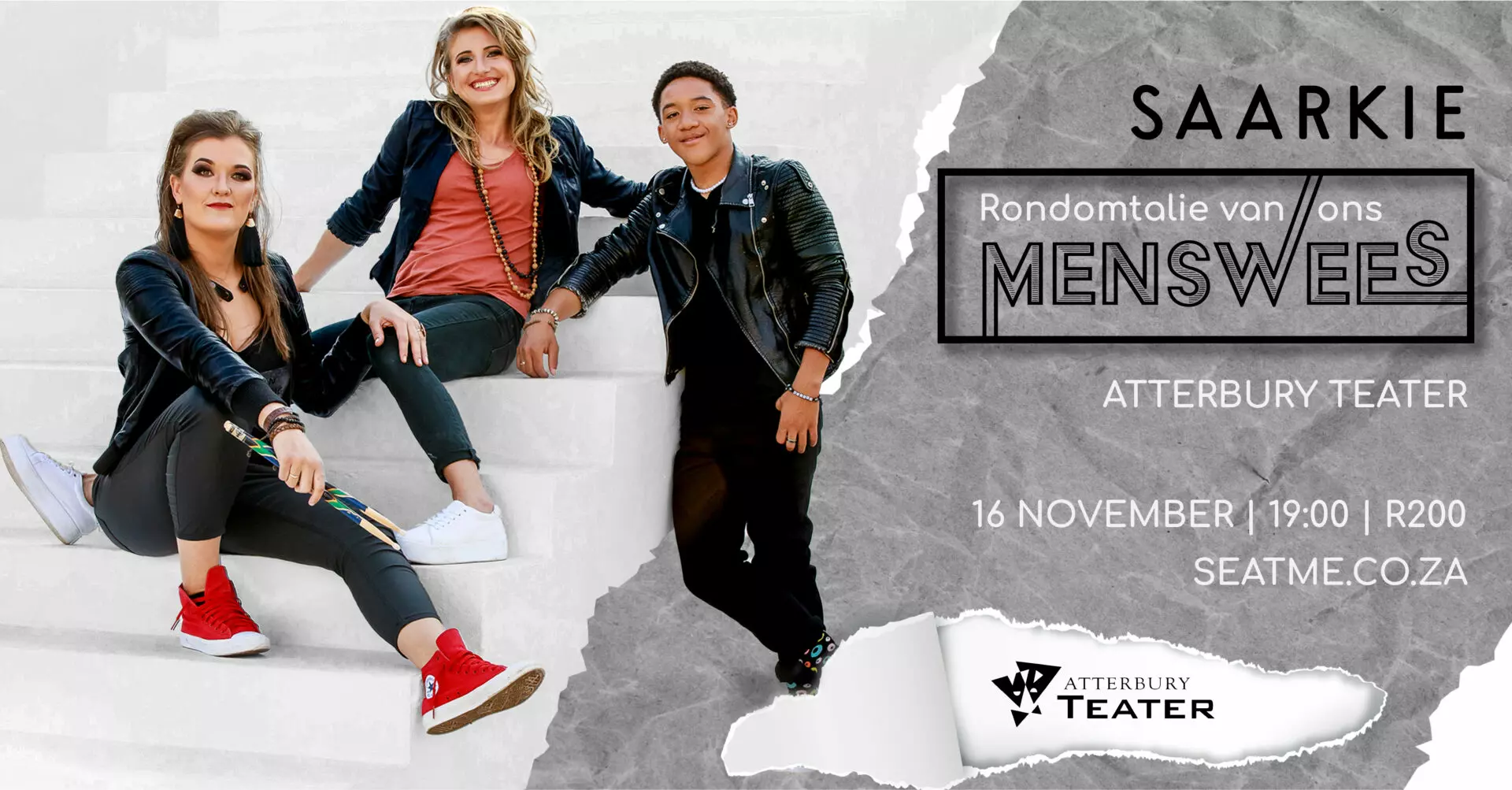 Rondomtalie van ons menswees - Saarkie
16 November | 19:00 | R200
Tickets for 16 November 19:00

Die bekende rock-groep, Saarkie, tree 16 November op by Atterbury Teater. Die groep het al gehore regoor Suid-Afrika, Australië en Nieu-Seeland bekoor met hulle "old school rock covers" asook oorspronklike liedjies van hulle eie. Saarkie is in 2018 vereer met die Ghoema toekenning vir die beste rock album in Suid-Afrika en het hierdie jaar 4 Afri-Indie toekennings ontvang.
Venue: Atterbury Theatre
Please take note that the Atterbury Theatre is a cashless establishment
Show duration: 90min
Interval: No
Age restriction:  No
Wheelchair bookings can now be done online – link available on request. 
Contact us on info@seatme.co.za / info@atterburytheatre.co.za
Unfortunately, due to our terms and conditions we do not offer refunds.
All purchases/bookings made on Seatme are final.