Triomfantelik Vrouwees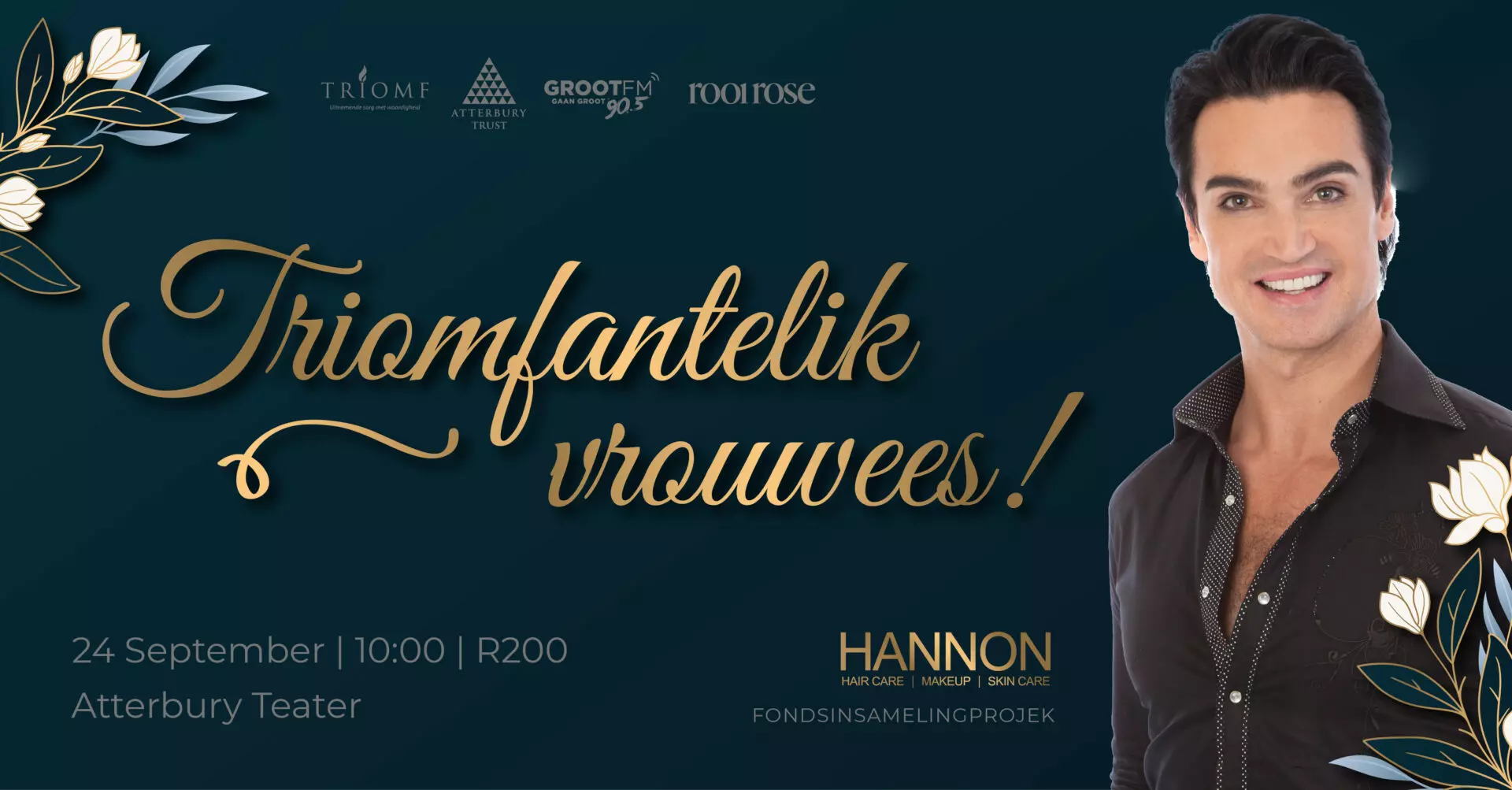 Triomfantelik Vrouwees!
24 September | 10:00 | R200
Tickets for 24 September 10:00

Om op jou mooiste te lyk moet jy weet hoe om jou bates te beklemtoon sodat niemand die foute kan raaksien nie, maar hoe doen jy dit?

Hannon Bothma het al die antwoorde ten opsigte van jou hare, velsorg en grimering. Met hierdie voorkomstransformasievertoning neem hy dames uit die gehoor en ten aanskoue van almal demonstreer met behulp van HANNON produkte en sy slim voorkomswenke dat elkeen nuwe potensiaal na hulself kyk. Hannon se pittige en komiese manier van aanbieding sorg dit die Triomfantlik Vrouwees Vertoning die meeste pret gaan wees wat 'n groep Evas onder een dak kan hê sonder om die wet te oortree.
Venue: Atterbury Theatre
Show duration: 120min
Interval: No
Age restriction:  None
For wheelchair or special request bookings contact: info@seatme.co.za/info@atterburytheatre.co.za
Unfortunately, due to our terms and conditions we do not offer refunds.
All purchases/bookings made on Seatme are final.