Vrouemaand-rondetafelgesprek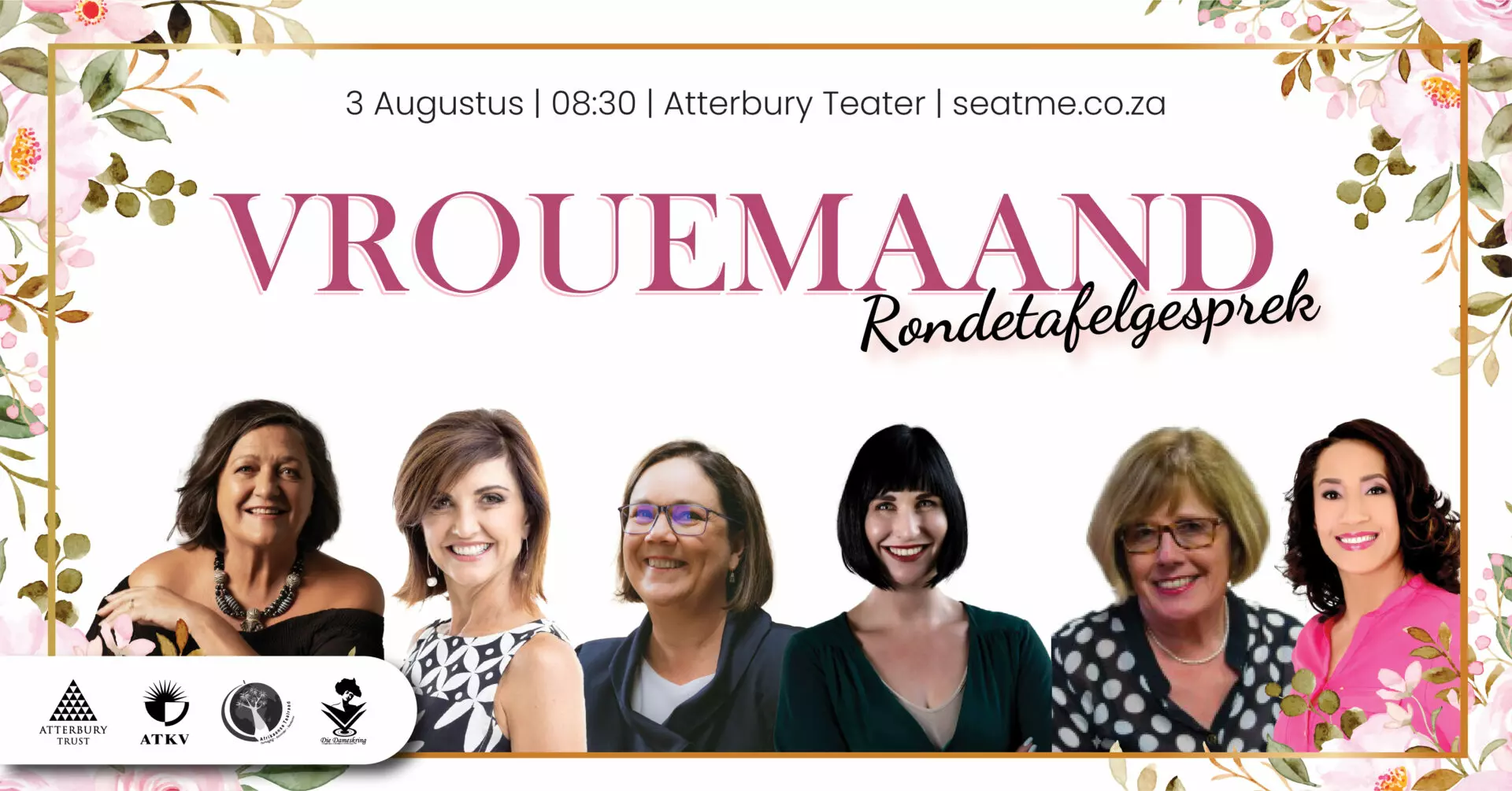 Vrouemaand-rondetafelgesprek
3 August | 08:30 | R100
Tickets for 3 August 08:30

Nasionale Vrouedag word in Suid-Afrika jaarliks op 9 Augustus gevier – ter herinnering aan vroue se durf en daadkrag. Augustus word tradisioneel as Vrouemaand herdenk wanneer daar opnuut oor vroueregte besin word. Die Afrikaanse Taalraad in samewerking met Die Dameskring, Atterbury Trust en ATKV vier vrouemaand en vrouwees met 'n rondetafelgesprek met die tema: Afrikaans as moedertaal vandag – wat is die impak?

Elke vrou het 'n unieke stem en invloed, hoe gebruik jy joune? Kom luister gerus na wat vroue te sê het oor hul invloed in die keuse van taal.
Venue: Atterbury Theatre
Please take note that the Atterbury Theatre is a cashless establishment
Show duration: 180min
Interval: No
Age restriction:  No
Wheelchair bookings can now be done online – link available on request. 
Contact us on info@seatme.co.za / info@atterburytheatre.co.za
Unfortunately, due to our terms and conditions we do not offer refunds.
All purchases/bookings made on Seatme are final.