Appel @ Atterbury Teater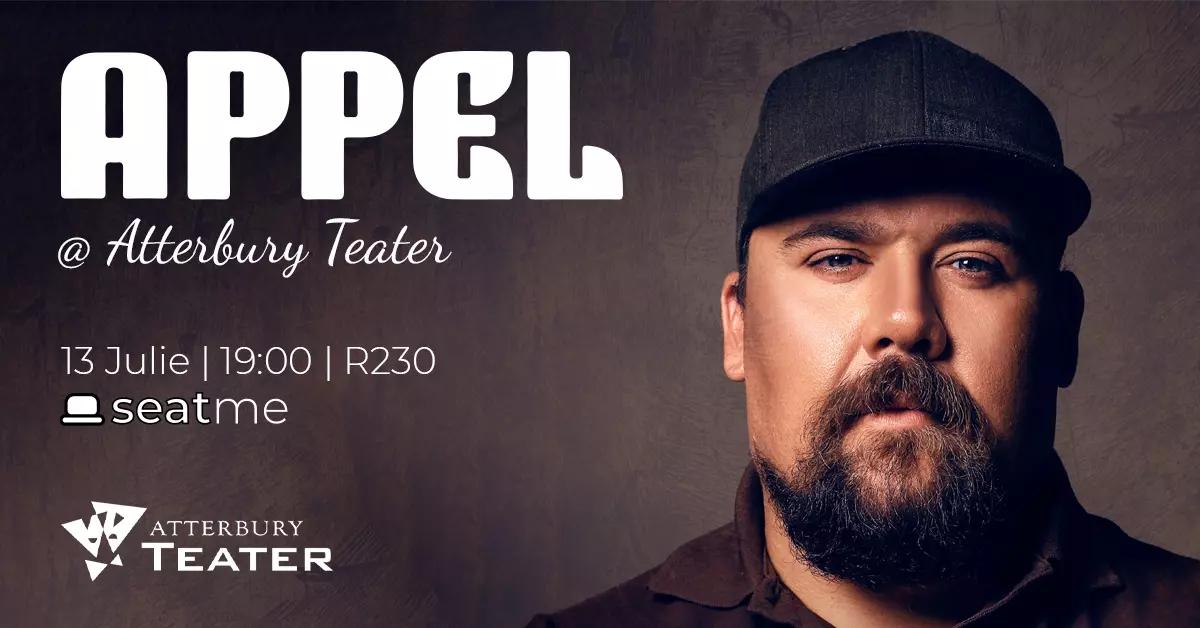 Appel @ Atterbury Teater
13 July | 19:00 | R230
Tickets for 13 July 19:00

Atterbury Teater verwelkom Appel terug op die verhoog met sy nuwe vertoning! Die perfekte vermaak om die hele gesin warm te maak hierdie winter. Hierdie vertoning belowe om jou te laat dans, lag en huil en sluit in bekende liedjies soos Nonna, Dina en Boer loop deur my are.
Ideaal vir die hele gesin.
Venue: Atterbury Theatre
Show duration: 80min
Interval: No
Age restriction:  No
Ticket price: R230
Wheelchair bookings can now be done online – link available on request. 
Contact us on info@seatme.co.za / info@atterburytheatre.co.za
Unfortunately, due to our terms and conditions we do not offer refunds.
All purchases/bookings made on Seatme are final.