Dig By My - Jannie Moolman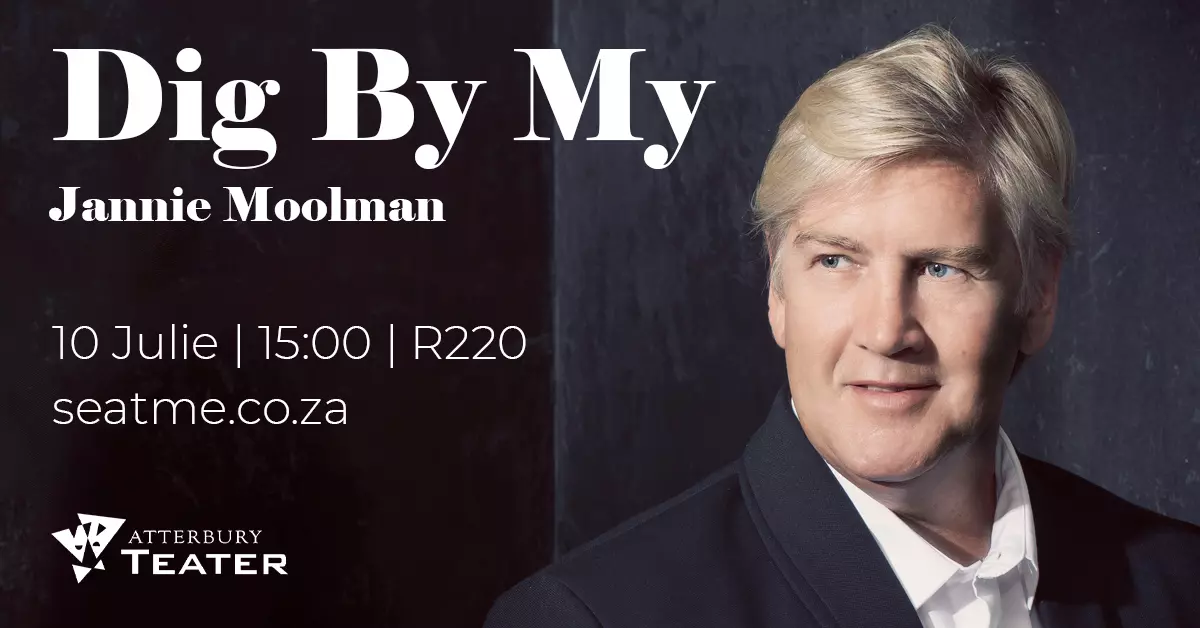 Dig By My - Jannie Moolman
10 July | 15:00 | R220
Tickets for 10 July 15:00

"Die digkuns en musiek was nog altyd susterskunste wat hand aan hand geloop het. Apart kan hulle bloei, maar saam is dit soos die karaktereienskappe van skoonheid en humor, in een liggaam vasgevang." – Henry Purcell
Dig By My illustreer juis die feit dat oor eeue heen, daar nog altyd digters was en ook nog altyd skrywers was, maar dat hulle partykeer saamspan om iets werklik unieks daar te stel. Byvoorbeeld, Schumann en Heine met die skryf van Dichterliebe, asook di Capua en Capurro in die onvergeetlike O Sole Mio.
In ons Suid-Afrikaanse geskiedenis is daar ook vele voorbeelde van getoonsette digwerk van A.G. Visser tot Boerneef en selfs N.P. van Wyk Louw is almal getoonset!
Hierdie konsert neem ons deur 'n onvergeetlike reis van die mooiste getoonsette gedigte in Afrikaans- vanaf die FAK, tot hedendaagse liedjieskrywers soos Coenie de Villiers en Chris Chameleon.
Venue: Atterbury Theatre
Show duration: 75min
Interval: No
Age restriction:  No
Ticket price: R220
Wheelchair bookings can now be done online – link available on request. 
Contact us on info@seatme.co.za / info@atterburytheatre.co.za
Unfortunately, due to our terms and conditions we do not offer refunds.
All purchases/bookings made on Seatme are final.