TWEE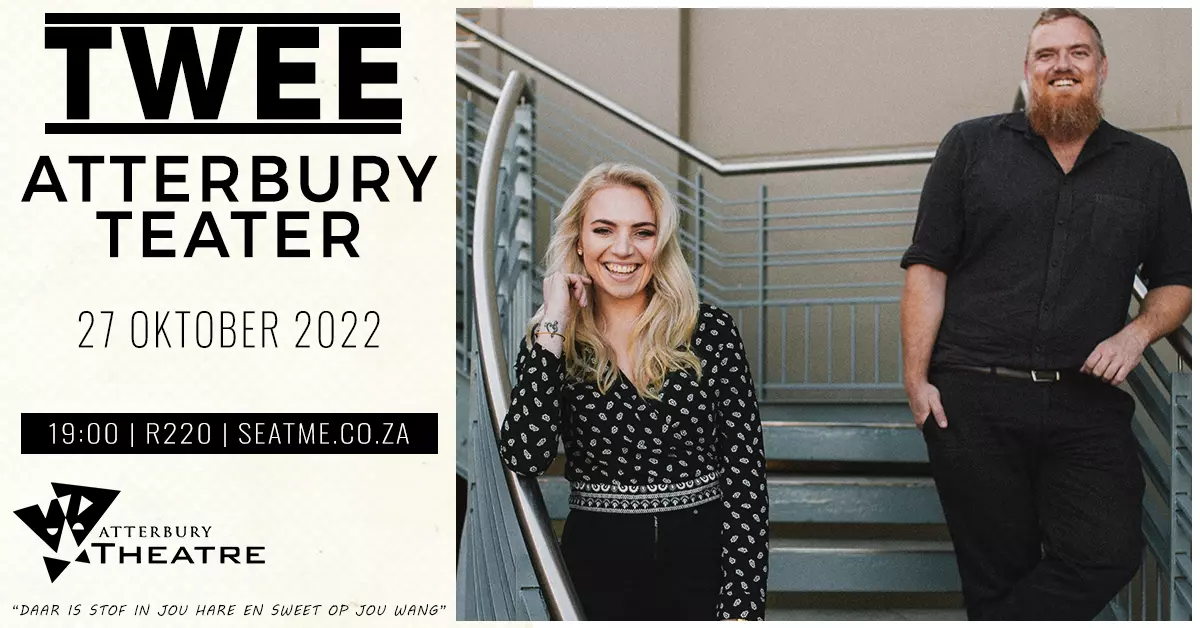 27 October | 19:00 | R220
Tickets for 27 October | 19:00

Kom wees deel van 'n onvergeetlike konsert by Atterbury Teater.

TWEE, Afrivisie wenners, het hul merk gemaak in die Afrikaanse musiek bedryf met die treffer liedjie "Ek Sweer". Hulle is van mening dat hierdie konsert die beste een nóg gaan wees. Verwag vars nuwe liedjies en goeie samesyn!

Almal is welkom.
Venue: Atterbury Theatre
Show duration: 90min
Interval: Yes
Age restriction: No
Ticket price: R220
Wheelchair bookings can now be done online – link available on request. 
Contact us on info@seatme.co.za / info@atterburytheatre.co.za
Unfortunately, due to our terms and conditions we do not offer refunds.
All purchases/bookings made on Seatme are final.